I'm an Italian-English girl who grew up in Switzerland and West Africa. Perhaps this is where my fascination with Yin and Yang starts. I moved many times and change was part of my life. Many deaths, births, and contrasts formed me into a curious human, trying to navigate this journey called Life. I've traveled far and wide looking for something, that I discovered is within myself. Many healing tools I've picked up along the way and today I want to share them with you.
Like all journeys this is not a straight line. I got lost many times in between, making friends with my darkness and my shadows.
I studied Painting in London and then Art Therapy in Switzerland. This took 6 years and I really understood that deeper parts of myself could be accessed through art and meditation.
In 2013 I moved to Asia, took a Yoga teacher training course and became a nomad. Using my skills wherever they were asked for. Staying with teachers and schools for many months at a time, learning and working in exchange for food and board. Roaming around Asia. Picking up healing tools along the way. Healing myself in readiness to help other heal.
Expansion is happening.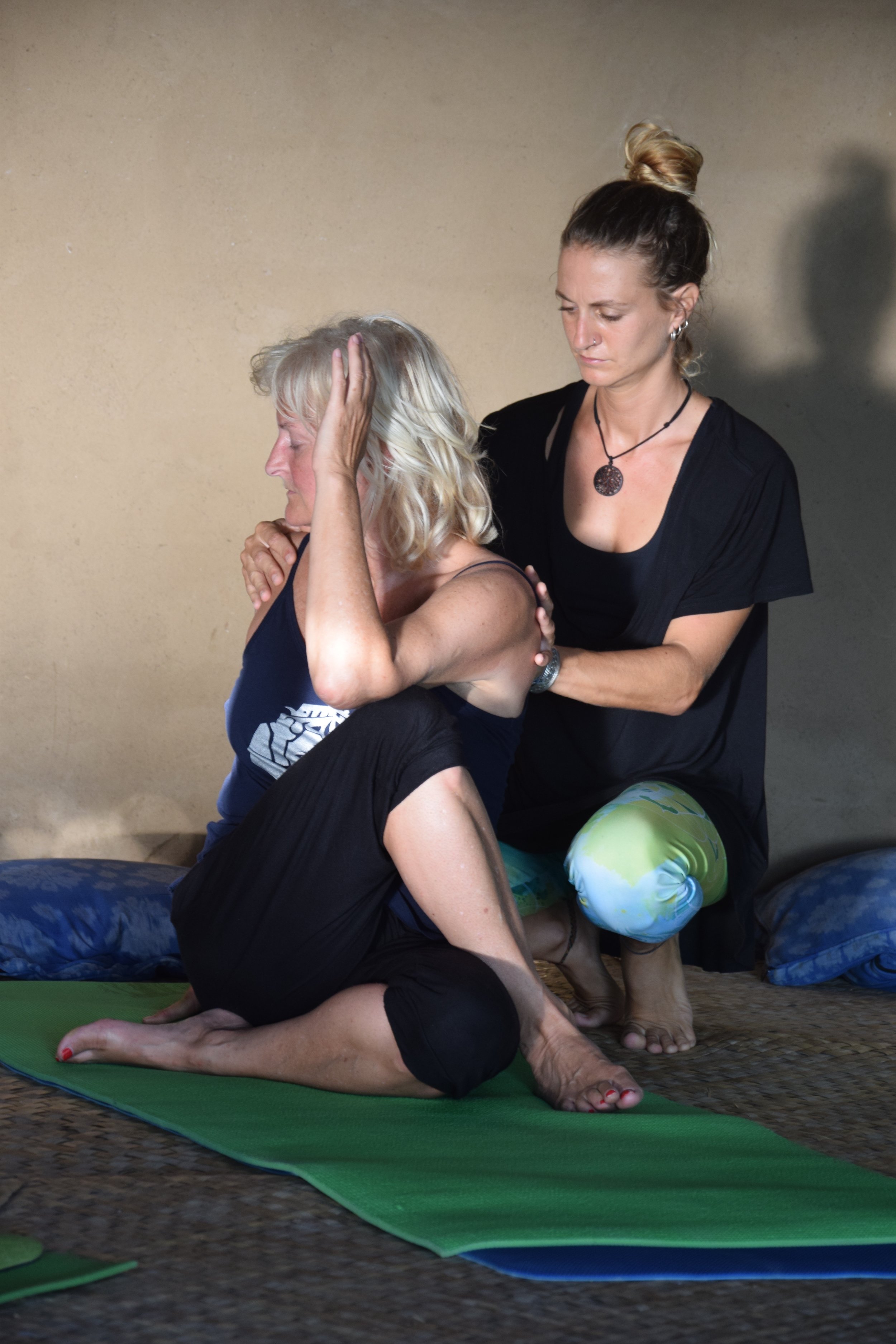 The healing tools I have gathered on my journey I am now able to share in beautiful places in the form of classes and retreats. Find me in Bali, France or Sri Lanka.
I use breathwork, sound healing, art therapy and yoga with a strong emphasis on meditation techniques.
Together we grow and learn, because of course this is a journey and it is never really over.
I've also produced some Eco Friendly Yoga wear with my artwork printed on it. Check it out.
See you soon!